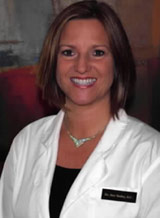 Dr. Star Bailey D.C. -
Holistic Chiropractor in San Marcos, CA. Also Available for Tele-sessions Now!!
Welcome to Mind Body Chiropractic. If you are here, you have probably tried traditional chiropractic or traditional western medicine and had limited results.
Mind Body Chiropractic uses a 4 tiered approach to healthcare, and this is why we can help you get better faster.
What's different is that when working with structure, not only do we realign the spine treat muscle and connective tissue with gentle, precise adjustments, releasing vital life force nerve energy so that the body can heal itself from within, we also use a newly developed infra-red light technique to actually rehabilitate damaged nerves.
Doctor Bailey, DC also works to detoxify and balance the body's chemistry using energetic medicine and, after diagnostic procedures which include muscle testing as well as thorough blood testing and bio-resonance technology, she prescribes the exact nutritional supplements each patient's body is craving in order to heal and rebuild tissue.
Finally, Doctor Bailey, DC utilizes an exciting new breakthrough system of releasing extremely damaging emotional stress and tension which not only affects the subconscious mind, heart and soul of a person, but the body as well. It's a needle free acupuncture approach called Neuro-Emotional Technique (N.E.T.). NET is the most highly researched chiropractic technique and not only has it has been shown to elevate immune system markers, but it helps with acute pain conditions as well as chronic disease conditions, many of which could not be helped previously.
Please call or text us to inquire about how we can help you with your healthcare needs. (760)518-1139. We look forward to hearing from you!
Star Bailey, D.C.
Chiropractor, San Marcos, CA
---

Congratulations to Star Bailey's Practice on winning the 2015 Patients' Choice Awards for
Chiropractic in Solana Beach, CA
Verified by
Opencare.com